Surveying And Engineering Services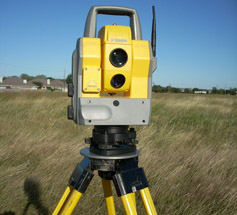 • Topographical Land Surveys
• Built Environment Surveys
• Volumetric Surveys
• Boundary Surveys & Legal Mapping

With our experience in the preparation of maps for some of the Ireland's largest land conveyancing in recent years, the name Brendan McGovern of Johnsbrook Surveys Limited has become synonymous with quality surveying.

We provide a range of services from the preparation of maps for sales and contract purposes to surveys with detailed and concise reports of boundary disputes. We undertake large and small topographical surveys. We possess the professionalism, expertise and latest technology to undertake the most demanding of projects.

With over 30 years experience and a portfolio of successfully completed projects for the Auctioneering and legal professions throughout Ireland, we can offer the client technological options and solutions focusing on the clients individual requirements. We carry out a comprehensive site survey with extensive data collection and we generate models displaying site contours, and all physical features.

Our survey focuses on the client specifications and we advise on
(1) The grid system to be used
(2) The features to be surveyed
(3) The format of presentation

We can carry out surveys to Ordnance Survey grid Irish Transverse Mercator (ITM coordinates) or if desired we can reference the survey to a local grid. We can advise on the advantages and disadvantages of all of the above and we always adhere to best practice while meeting the client's specific requirements.