Legal Mapping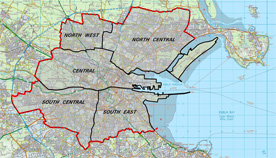 We are expert in all aspects of Legal Mapping. We are expert in the interpretation of historic maps and aerial photography and in establishing their relationship to modern mapping. This is especially relevant to the Preparation of maps for First time Registration purposes.

We pride ourselves in preparing detailed and concise reports based on the pertinent facts.


When carrying out site surveys for submission to The Property Registration Authority (Land Registry), we utilise the latest GPS technology and software to ensure precision and accuracy, of site being submitted. Our clients can be confident that we are in compliance with current best practice at all times and with a wide range of successfully completed projects we can provide independent professional advice in relation to defining site boundaries.